Blogs
---
Before we get going with this article let me define what I'm talking about. Evangelism is sharing information about God and Church designed to change a persons opinions and beliefs. Squeeze Pages are web pages which have few or no links to anywhere else designed to bring a person to a certain action, usually joining a mailing list or getting someone's email address. It's called a squeeze page because it tries to squeeze someone into a certain place – or make someone do something.
The majority of website advice and articles are targetted towards making money and business minded people. Search Engine Optimisation is largely a scienc aimed at generating traffic for websites– but this is mostly done with the aim of increasing revenue for the owner of the website.
It's been two months in the making – but www.paintadot.com is finally here.
You can buy dots for just a dollar - paint them – invite friends to help and become a part of the biggest collaborative artwork ever in the history of the world. Last year in Israel (2009) 28300 people stuck their fingerprints down to create a giant Israeli flag - the current world record.
If you are a Christian with what you consider to be biblical values, you might be surprised to see what our major political parties think. Courtesy of Australia Christian Values who have questioned all of the major parties, here is an Australian Christian Values Checklist.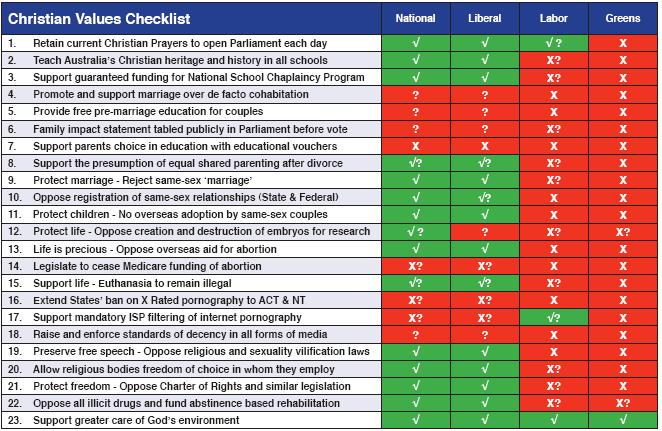 It has been long known that people learn values by observation and osmosis, rather than by specific teaching. The education of values just helps them understand, but not to obtain those values.
Schools, sunday schools and other places have an important part to play in the education of children, but in terms of teaching children values, – this is mostly done in the home.
If you take too much on yourself, the wheels might very well fall off.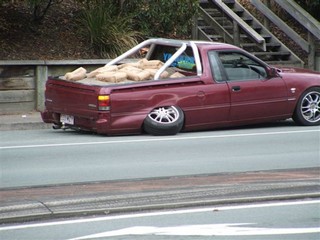 In Michael Grose's blog he mentions ten challenges children will face in the coming years. There were two that caught my attention as being particularly and obviously true, especially for my community of Mt Morgan. These were sleep deprivation and children being raised in multiple homes.
Recently while listening to a financial author talk about money, he made the comment that he gives his children "pocket money" but they don't earn that money. BUT, they do chores despite the fact that they earn money.
For many years, I've known Diane and Ferdi Miltenburg who have been running a house church here in Mt Morgan. Their ministry is called HIM (Hope International Ministries) They are committed and loyal people and love the community here. Last week I was blessed to be able to built a quick website for them while I've been stuck in bed with my broken foot
I'm someone who has invested in property over the last 5 years and I have some rental properties. I have always thought of my properties as being assets. I would never have admitted this, but I would also have subconsiously seen my tenants to have been liabilities. There are worries about how the tenants will treat the home and if the rent will be paid on time in full.